Our Technicians
Biomedicals are always
at your service.
GASTROENTEROLOGY

May Month

up to

5%

off

gastro5

Ultrasounds machine

Last Days

up to

3%

off

echo3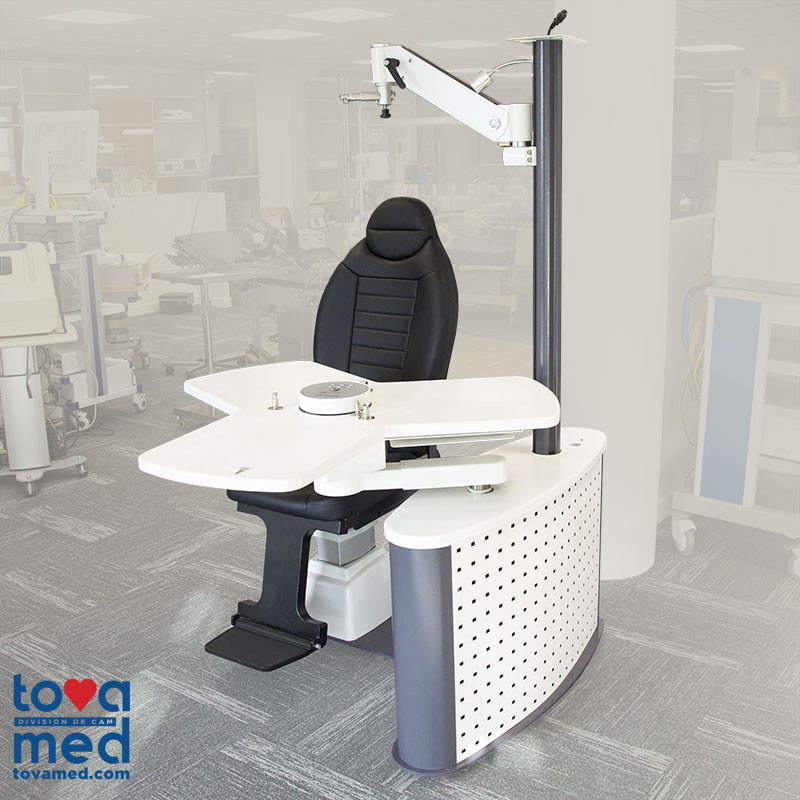  
OPHTHALMIC WORKSTATION FOR THREE INSTRUMENTS TOVAMED
OP18120
OPHTHALMIC WORKSTATION FOR 

THREE INSTRUMENTS TOVAMED

1 year warranty

Delivered all over the world

Secure payments online
With air plug,Can match all kinds of slit lamps or keratometers,360 degree rotation.
FEATURES: 
There are some new functions for this unit
• The rotation angle is 360 degree,it enables multiple devices operating simultaneously. 
• Electical locking system is much more easier to lock the table board in any angle. 
• It offers four connectors,including a slit lamp,a keratometer,and two AC220/110V.The voltage is adjustable.
• The non-contact button of slit lamp is easy to handle.And it functions more stable. 
• The newly added liner switch is an innovation for Y shape table unit,safer and more convenient.
• It offers charges for ophthalmoscopes and retinoscopes. 
This unit is an ideal table unit to install auto chart projector,auto refractometer,slit lamp,phoropter,ophthalmoscope and retinoscope.This table is targeted for hospitals,ophthalmic clinics and optical stores.
SPECIFICATION: 
Unit size: 1200*1055*1850mm 
Table Size: 420*510mm 
Table rotation range: 360° 
Swing arm oscillation angle: ±35° 
Chair up and down range: 540-690mm 
Chair loading ability: 200-250kg 
Adjustable backrest range: 160° 
Lamp: LED (24V, 3W) 
Electric Voltage: AC220V/110V 50/60HZ 
Weight: 200kg