Our Technicians
Biomedicals are always
at your service.
GASTROENTEROLOGY

May Month

up to

5%

off

gastro5

Ultrasounds machine

Last Days

up to

3%

off

echo3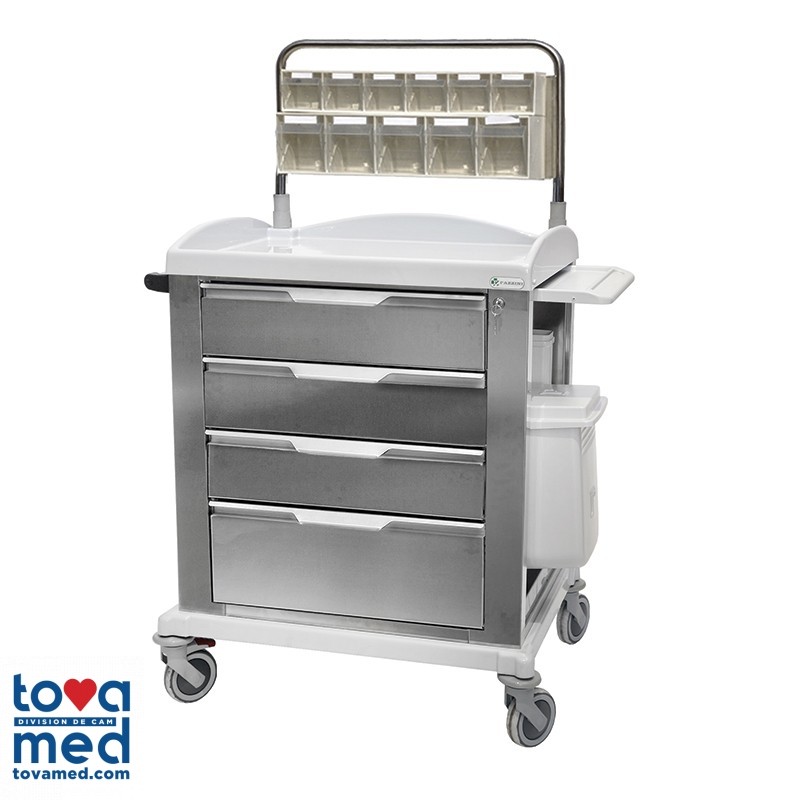  
STAINLESS STEEL MULTIFUNCTIONAL TROLLEY
MO18100
STAINLESS STEEL MULTIFUNCTIONAL TROLLEY

1 year warranty

Delivered all over the world

Secure payments online
STAINLESS STEEL MULTIFUNCTIONAL TROLLEY
• Multifunction cart with: 4 drawers in painted steel, 1 ABS extending table, 1 ABS 10 liters waste bin, 1 grey ABS catheter and probe holder.
• Self-bearing monocoque body made of steel sheet coated with anti-mould epoxy powders.
• The left compartment features four trays with metal rim.
• Drawers are made of anti-mould epoxy powder coating steel, and are equipped with: central locking system, silent sliding system on metal tracks and rollers, end stoppers. 3 drawers mm. 615 x 470 x 147 H, 1 drawer mm. 615 x 470 x 223 H.
• The tabletop is made of technopolymers and has no sharp edges for easy cleaning and disinfecting.
• Holding frame for dispenser with modular drawers.
• Push handle in stainless steel, fully integrated in the frame.
• 4 casters, 2 with brake, Ø 125mm, non-marking, anti-thread, mounted on swiveling bearings, 4 PVC non-marking bumpers. 
• Stainless Steel cart.