Our Technicians
Biomedicals are always
at your service.
GASTROENTEROLOGY

May Month

up to

5%

off

gastro5

Ultrasounds machine

Last Days

up to

3%

off

echo3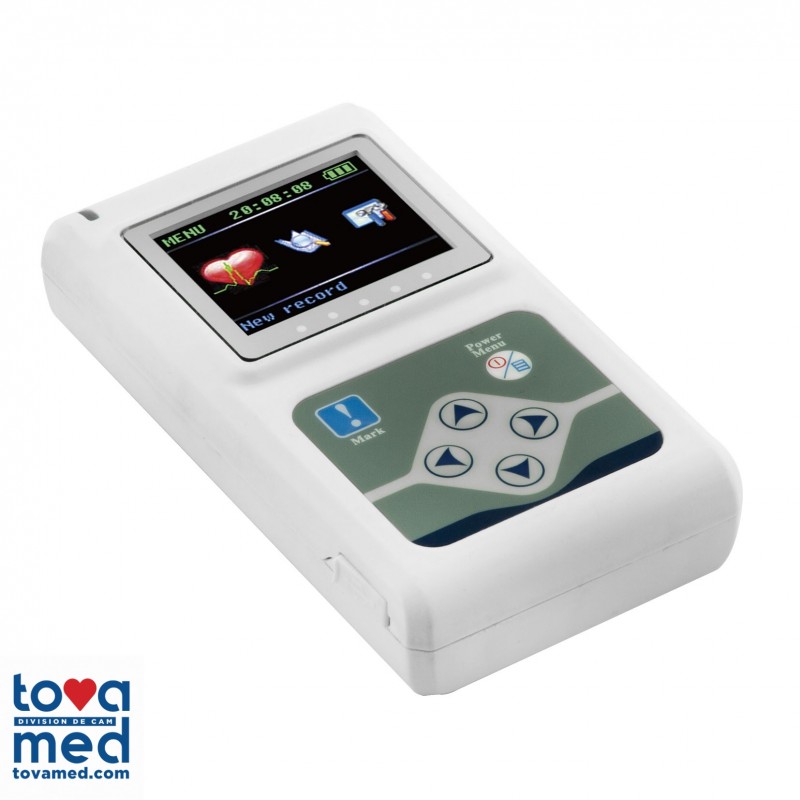  
ECG HOLTER 3 CANALS
CA18030

1 year warranty

Delivered all over the world

Secure payments online
ECG HOLTER 3 CANALS
Rapid and accurate analysis system with 3-wire synchro analysis, the search for QRS can be more accurately. There are more than 10 templates as atrial premature beat modulus, ventricular beat premature modulus, long interval modulus, atrial flutter module.
FEATURES :
• Number of channels: 3 channels
• Sampling rate: 10000Hz
• Accuracy of sampling: 12bit
• Recording time: 24 h
• Power: 2 batteries in size 5
• Interface: USB2.0
• Balance voltage: 1mV ± 5%
• Standard sensitivity: 10mm / mV ± 5
• Noise level: ≤30μV
• CMRR: ≥60dB
• Feathers of low frequency: constant time> 3.2s
• Scanning speed: 25mm / s ± 5%;
• Resistance of the voltage of polarization: ± 300mV
• Lower measurement signal: 50 μV pp
• Type of product safety